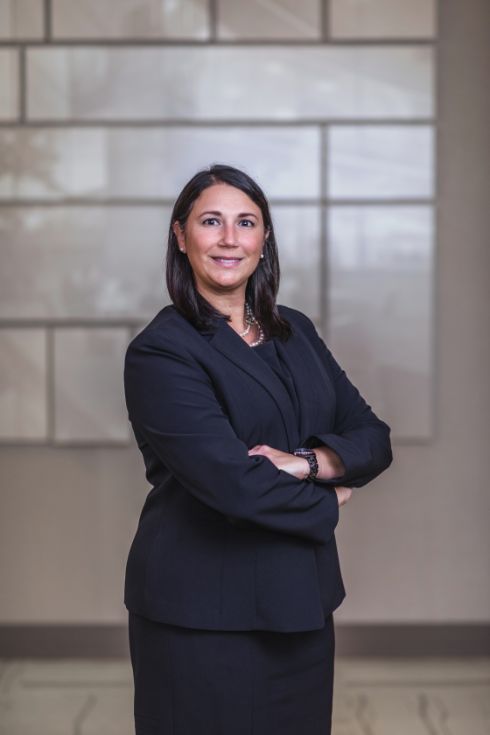 Angela is Managing Partner of the Chattanooga, Tennessee office. She successfully defends and advises corporations, insurers and insureds in a wide variety of litigation matters in local and appellate courts throughout Georgia and Tennessee as well as federal courts in both states. She is also licensed in Washington D.C. Angela focuses her practice in the area of general liability defense, transportation, construction and insurance coverage. She travels nationally to train her clients in various insurance and defense related topics, and is a frequent speaker at conferences and events throughout the United States.
Before being recruited to CSVL, Angela chaired the general liability department of a regional insurance defense firm and served as staff counsel for an automobile insurance carrier. She has been an active member of the Claims & Litigation Management Alliance (CLM) since the organization's inception. She has been appointed to the Educational Task Force and Live Standards Committee and participates on the Annual Conference Education and Retail, Restaurant & Hospitality Committees. She is a Dean for the School of Leadership, and has served as a Faculty Member in the Schools of Casualty, Leadership and Property at CLM's Claims College. She received her designation as a Claims Litigation Management Professional (CLMP) from the Litigation Management Institute, and has received her Certified Claims Professional (CCP) and Advanced Claims Professional (ACP) designations from CLM's Claims College. Angela was announced as CLM's Professional of the Year in the Outside Counsel Category during the Annual Conference in Nashville, Tennessee.
Besides CLM, Angela is proud to be nominated and approved as a member of the Federation of Defense & Corporate Counsel (FDCC) and a Senior Fellow in the Litigation Counsel of America, a Trial Lawyer Honorary Society; open to less than one-half of one percent of American lawyers. She has been inducted into the Order of Juris for recognition of her trial experience, and she was inducted into the Order of Certus for her appellate work. She is also a member of the Diversity Law Institute and Trial Law Institute. Additionally, she has been selected as a member of the National Retail and Restaurant Defense Association (NRRDA), a Charter Member of the Insurance Institute of America, a Founding Member of Rising Insurance Star Executives (RISE) and a member of ClaimsXchange. She is a former Vice-Chair of the American Bar Association Automobile Committee and former President of the Southeast Legal Association of Women.
Angela holds an AV Preeminent® rating with Martindale-Hubbell. Less than 5% of women lawyers have been recognized with this rating. She is also a Martindale-Hubbell Platinum Client Champion; the highest award available for attorneys demonstrating an ongoing commitment to delivering excellent client service. Since 2022, Angela has been included on the Best Lawyers®, and Mid-South Super Lawyers®, an honor given to only 5% of the attorneys in the state of Tennessee, for Litigation –Insurance and Insurance Law. She has also been a member of the Nation's Top One Percent by the National Association of Distinguished Counsel, and a member of the American Society of Legal Advocates -Top 100 Litigation lawyer in the State of Tennessee. Additionally, she is a Paul Harris Fellow through Rotary. Angela has also completed the University of South Florida, MUMA College of Business' Diversity, Equity and Inclusion in the Workplace and Inclusive and Ethical Leadership certification programs. CSVL has appointed her as the Chair of the firm's Diversity Committee.