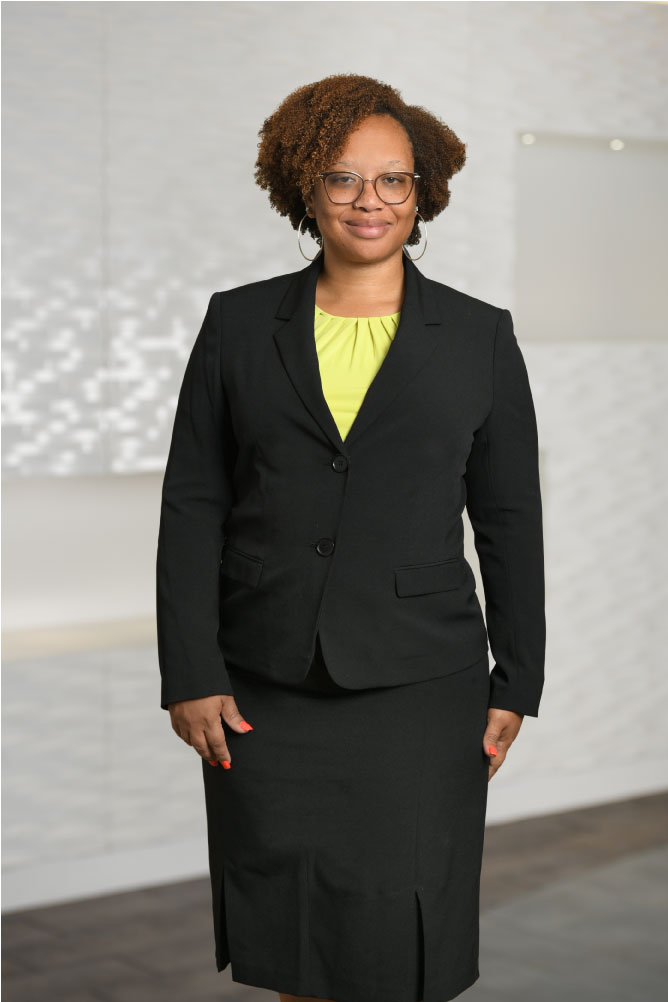 Jamila Wideman is an associate attorney at our Atlanta office, known for her expertise in transportation and trucking law, as well as general civil litigation. In 2008, she earned her Juris Doctorate from Mercer University, and obtained a Bachelor of Arts in English from the same university in 2004.
With over 13 years of experience in criminal law, Jamila has demonstrated her proficiency in navigating complex legal systems. She has been honored with several awards, including the prestigious Wing Woman Award from the Fulton County District Attorney's Office. She has also been awarded the Ruth T. West Leadership Award and the Wallace O'Dell Excellence in Leadership Award from Mercer University Law School.
Beyond her legal pursuits, Jamila is an avid traveler, embracing the opportunity to explore different cultures and gain new perspectives. When she's not jet-setting, she enjoys spending quality time with her family, reading, or watching television. In addition, she actively participates in the community as a member of Jack and Jill of America, a prestigious organization that promotes cultural, educational, and social enrichment for children.