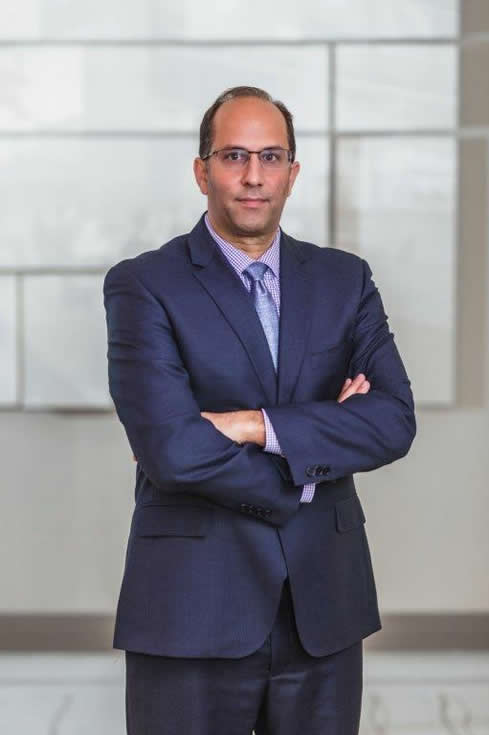 Mark Lefkow is a partner in Copeland Stair's Atlanta office, representing clients in various areas of civil litigation in state and federal trial and appellate courts, as well as in transactional matters.
Mark has successfully tried cases to defense verdicts as first chair in federal and state courts. Mark's litigation practice includes defending lawyers, accountants, real estate agents, doctors, nurses, and physician assistants in errors and omissions claims, general liability claims, trucking claims, auto claims, and premises cases claims.
Mark has a long history of defending manufacturers in warranty rights and products liability cases, both in courts and in arbitrations.
Mark's complex litigation experience includes class actions, real estate litigation, bankruptcy litigation, and business disputes.
Mark's transactional practice includes advising small businesses on corporate governance, employment covenants, commercial leases, and contracts.
Mark can be relied upon for honest assessments, timely reporting, and the greatest care for his client's bottom line.
Mark continues to play competitive water polo, a sport he has played since his youth in Chicago. He has volunteered time to develop the sport in Georgia for high school athletes, helping to found the Georgia High School Water Polo Association.
Mark and his band, Too Many Peachtree Streets, released an album of original music titled Night in Little Five, which is available on all major streaming platforms.
Notable Results
Tried a five day wrongful death medical malpractice jury trial to a defense verdict in federal court in the Southern District of Georgia. The case was highly contested, with Plaintiffs presenting the medical examiner to testify that Defendants caused a pre-trial detainee's death while incarcerated, and two standard of care experts to testify that Defendants violated the standards of care of nurses and doctors. Plaintiffs alleged that the detainee's death resulted from a fourteen and a half hour delay in sending the detainee to the hospital for what was ultimately diagnosed as a massive blood clot in the detainee's leg. Defendants argued that the detainee's death was caused by a delay by custody officers in transporting the detainee to the hospital and mismanagement at the hospital of post-surgical complications. After a week of testimony by custody officers, treating doctors, and experts, the jury found that the Defendants were not negligent, returning a defense verdict. Jenkins v. Corizon Health, Southern District of Georgia.
Obtained summary judgment for attorney in breach of fiduciary duty action filed by former client. Szlek v. Bear Holdings, et al., Forsyth County Superior Court.
Obtained defense verdict on all counts as first chair in a three-day federal trial for a corrections nurse and her employer where Plaintiff made claims of First Amendment retaliation, professional negligence, and battery (Johnson v. Fajardo and Corizon Health, Inc., United States District Court for the Northern District of Georgia).
Obtained a dismissal with prejudice as lead counsel in a consumer class action seeking over $4 billion in damages (Verdery, et al v. Staples, Inc., Richmond County Superior Court), which included an appearance in Washington, D.C. before the Federal Communications Commission.
Obtained a defense verdict for lender in Federal Trade Commission Holder Rule case brought by consumer for allegedly defective motorhome (Fulton County State Court, Ranciato v. GEMB Lending).
Obtained reversal of probate court in heir's claim for year's support over objections of a bank and a creditor of an estate (In re Mahmooodzadeh, Georgia Court of Appeals).
Obtained verdict in favor of attorney in legal malpractice action and on lawyer's counterclaim for attorney's fees (names withheld, Cobb County State Court).
Obtained sanctions award against a law firm that had obtained sanctions against my lawyer client prior to my involvement in the case (Shell v. Shell, Dekalb County State Court).
Obtained verdict of $167,000 in action for breach of contract for sale of a limousine business and order for turnover of the assets of the business (Wilfong v. Paulsen, Cobb County Superior Court).
Obtained grants of full summary judgment in officially reported federal warranty rights cases (Bailey v. Monaco Coach Corporation, Monticello v. Winnebago Industries, Inc., and Mize v. Winnebago Industries, Inc., Northern District of Georgia).
Collected $450,000 on a post-judgment collection matter where the debtor filed for Chapter 7 bankruptcy protection (Tempco Electric Heater Corporation v. Prime Technology Group I, LLC, U.S. Bankruptcy Court, Northern District of Georgia).
Obtained $9.5 million verdict as second chair in civil rights and defamation case tried in federal court (Bennett and Reid v. Hendrix, Northern District of Georgia).
Obtained grant of full summary judgment on behalf of a homeowner in real estate covenants case (Estates of Cascade and Dawkins v. Rogan, Fulton County Superior Court).
Levied on real property and collected $150,000 for a construction company (Mike Graham Construction v. Smith, Cobb County State Court).
Collected a $1.6 million settlement as co-counsel in a plaintiff's personal injury action (Young v. Beers Construction Co., Fulton County State Court).
Set aside a $170,000 default judgment (Perdue v. Real Property Services Corporation, Fulton County Superior Court).